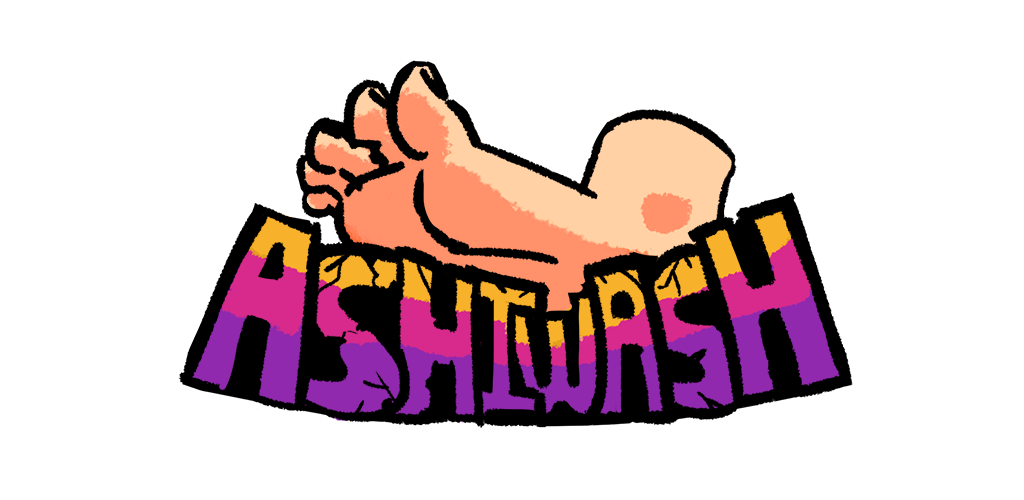 Ashi Wash
A downloadable game for Windows
It is said that long ago in Japan, there was a certain mansion. Every so often, a strange thing happened in this place: a yokai in the shape of a giant foot appeared and demanded to be cleaned. If the resident cleaned the foot, the foot left peacefully. However, if the foot was not cleaned, then the foot stomped throughout the house and destroyed everything.
Ashi Wash is our take on this Japanese folktale.
In Ashi Wash, you have three minutes to clean the giant foot. There are tools scattered throughout the house to help you. Get crackin'!
Also included in the download is a Virtual Reality version of the game. We know you've dreamed of cleaning a giant obnoxious foot in VR and your dreams are about to come true.
Features
clean a giant foot in VR
clean a giant foot again, but not in VR
fully voiced dialog
English subtitles (non-VR mode only)
a nice deck to gaze at the sunset
2 bds / 2 ba
puns
talking flies
a vinyl record player (it's called a ~gramophone~)
forced perspective
local leaderboard
Steam key with your Itch.io purchase
(VR mode has only been tested with HTC Vive and Windows Mixed Reality headsets. Other VR headsets like the Oculus Rift may work, but are currently untested. A VR headset is not required to play the normal, non-VR mode of Ashi Wash)
[Are you looking for Ashi Wash Classic, the original game jam version released in 2016? You can find it here]

Purchase
In order to download this game you must purchase it at or above the minimum price of $2.70 USD. Your purchase comes with a Steam key. You will get access to the following files:
ASHI WASH Update 2 - Now with Oculus Rift support!
405 MB
Comments
Log in with itch.io to leave a comment.
AHHHHHHHHHHHHHHHHHHHHHHHHHHHHHHHH!!!!!!!!!!!!!!!!!!!!!!!!!!!!!!!!!!!!!!!!!!! I want it now!!!! :D :D :D
AHHHHHHHHHHHHHHHHHHHHHHHHHHHHHHHH!!!!!!!!!!!!!!!!!!!!!!!!!!!!!!!!!!!!!!!!!!!You can have it now (for $3.00)!!!! :D:D:D